frequently bought together
87% nutrients in food are lost when you cook in aluminium or PTFE non stick utensils whereas brass/copper retains more than 90% nutrients in food!
One metal, many benefits
Why Is Brass Essential For You?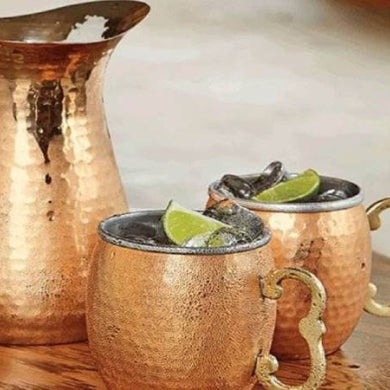 Adds flavour to your food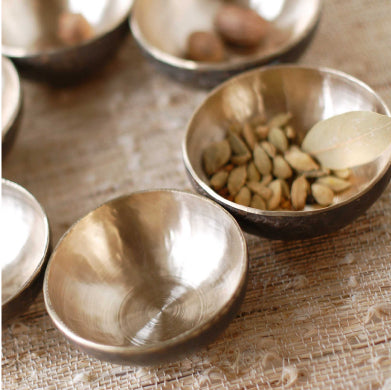 Purifies blood and increases haemoglobin count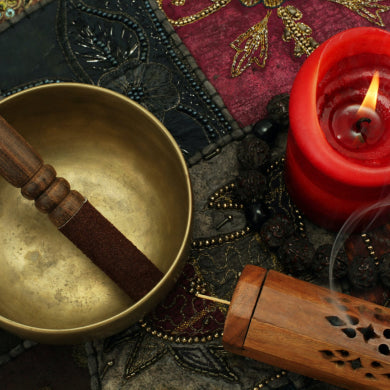 Retains nutrients in the food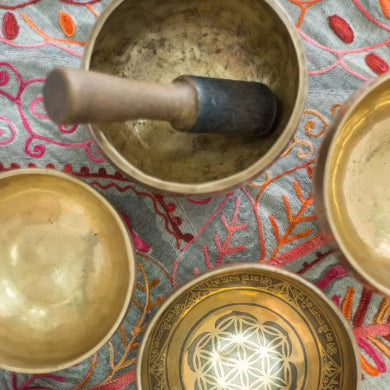 Promotes weight loss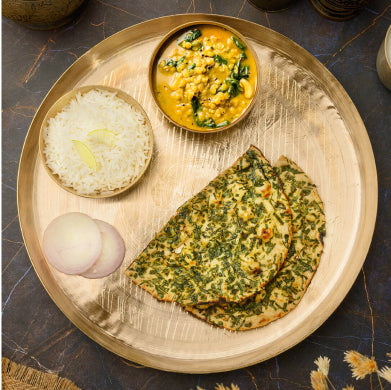 Prevents abdominal infections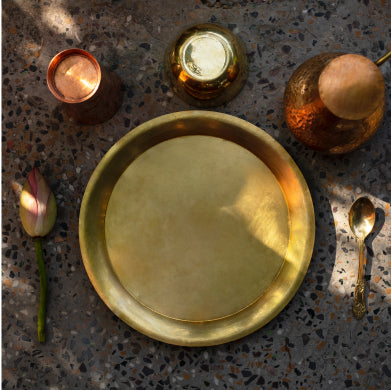 Healthy for your skin and hair
Quality products for a quality life
Handcrafted for your health
All P-TAL products are authentic, ayurvedic and artisanal to ensure that you get the best experience of using traditional utensils! Our core aim is to design aesthetically pleasing products that are contemporary yet have a traditional outlook.
what makes us different
the right choice made easy
Benefits
P-Tal
Stainless
Steel
PTFE Teflon
non-stick
Cast iron
Aluminium
Ceramics
100% Non Toxic
Non-stick
Good for health
Retains nutrients
Heats evenly,
cooks faster
Lasts for a
lifetime
Adds flavour
to food
Thousands of 5 star reviews
Customers love our products!
★★★★★
I have bought multiple brass and copper items from P-TAL and my experience has been simply amazing. The products are not only good for health, but also add a beautiful touch to my kitchen and always attract appreciation from all guests!
~ Manisha Ahuja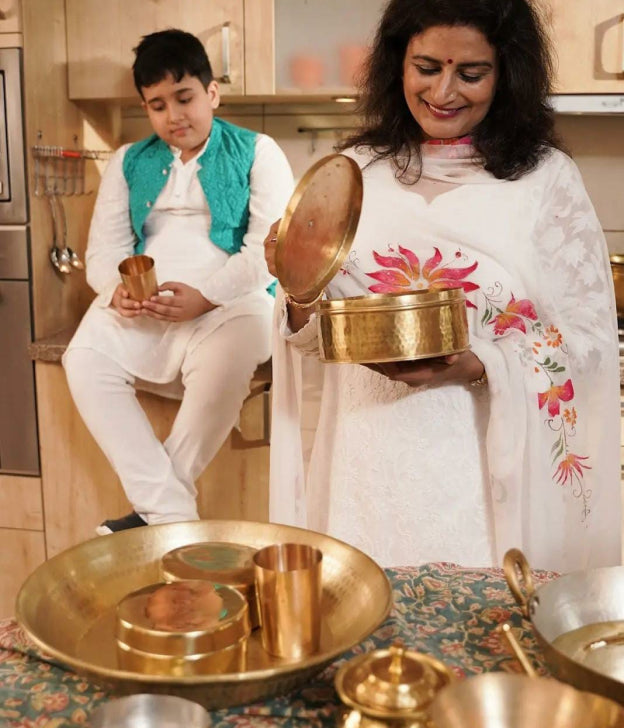 ★★★★★
I was looking in the market for brass dinner sets but was not able to find something that looked genuine. When I stumbled upon P-TAL, I thought of giving it a try and I am so happy with their brass dinnerware. Absolutely love the quality and the cause of the brand!
~ Dr Shalu Goel
★★★★★
I don't remember when was the last time I saw brass utensils, so when my daughter told me about P-TAL, I had an instant sense of nostalgia looking at their products. I feel so thankful to them for reviving and bringing back our traditional utensils in our kitchens, rab raakha!
~ Harbhajan Kaur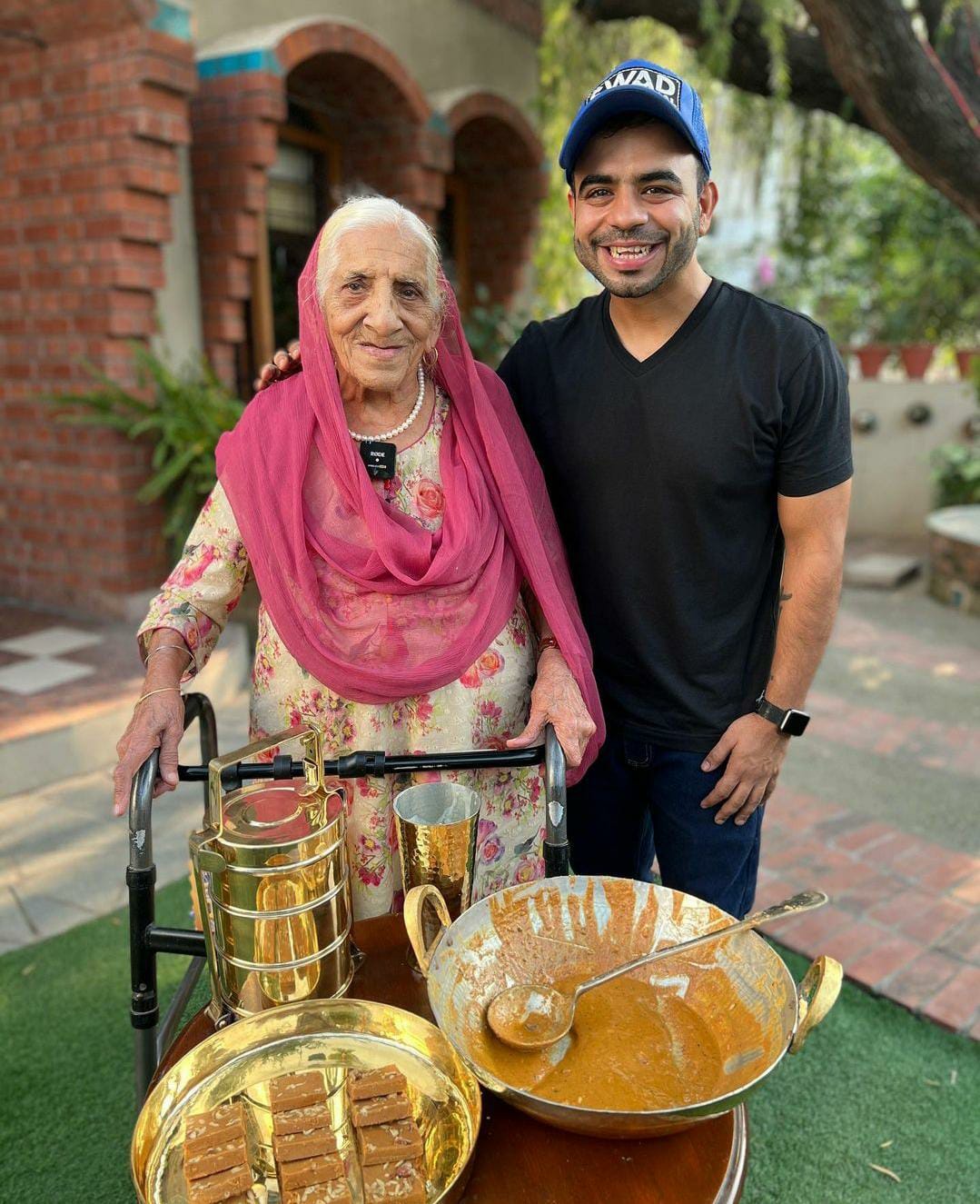 ★★★★★
I wanted to gift something exciting and different to my friends and that is when I found P-TAL as the perfect choice for gifting exquisite, premium and impactful products. They even helped me in personalising them, overall a great experience!
~ Parull Chaudhry
here to help you
frequently asked questions
Can we cook sour items in brass and copper cookware utensils?
You can absolutely cook anything and everything in brass and copper as long as they are tin coated. The tin coating not only makes it safe for cooking but also adds a lot of flavour to the food.
Does tarnishing reduce the benefits of the metal?
Tarnishing of metal is a sign of purity and in no way affects the quality or benefits it imparts.
Can we use it on induction cooktop?
No, these metals cannot be used on induction cooktops since these are non-magnetic
Can we use copper for drinking warm water?
It is ideally recommended to use copper for normal room temperature water.
How long does the tin coating (kalai) last on cookware utensils?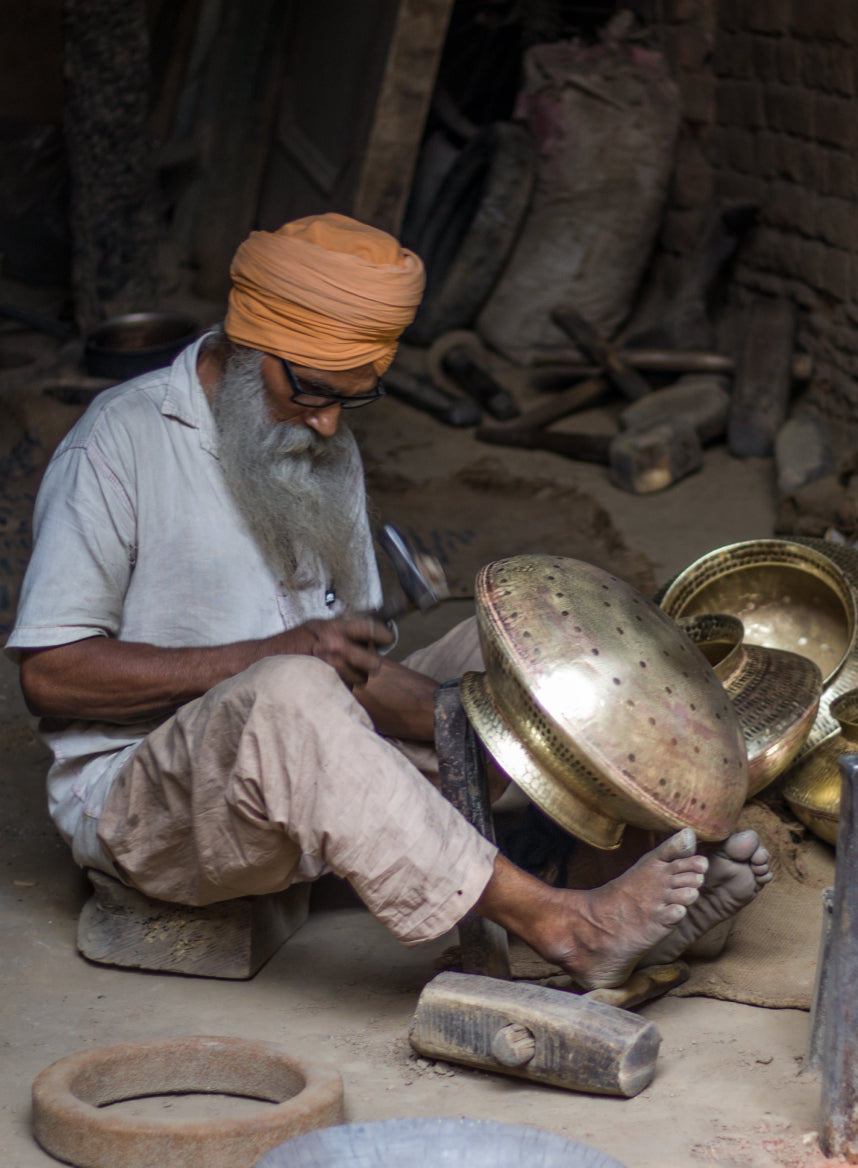 hacks to shine
Maintain the shine
P-TAL utensils can be cleaned just like your other utensils. For bringing back the shine, follow the steps mentioned below: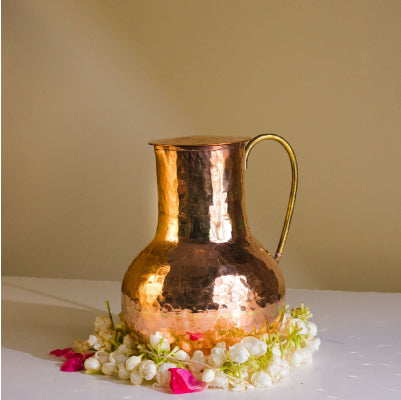 01
Wash the utensil with only water to begin with.
02
Apply some Pitambari powder and scrub on all parts of the wet vessel.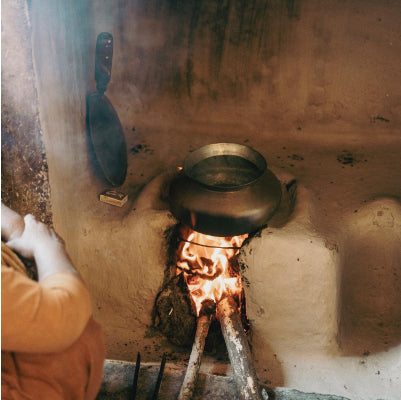 03
If you don't have Pitambari, use a mixture of 1 bowl of wheat flour (atta), 1 spoon of salt and 2-3 spoons of vinegar.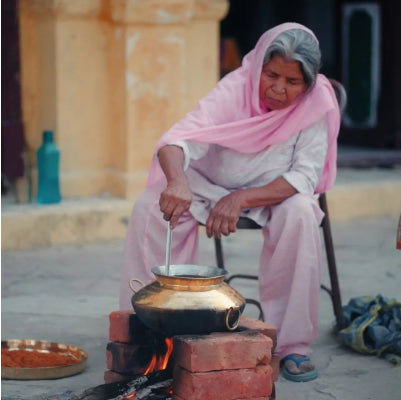 04
Rinse off the Pitambari or your home-made paste with water and wipe off any excess moisture.
your vessel will now shine like it's brand new!
And voila!, your vessel will now shine like it's brand new!
'ठ से ठठेरा'
Made with love by India's only UNESCO listed artisans
"Legacy is not leaving something for people, it is leaving something in people."
At P-TAL, our aim is to leave a legacy not just in our consumers who use our products, but also in our artisans who make them. With every purchase of P-TAL, an artisan is able to feed his family, educate his children and live a better life.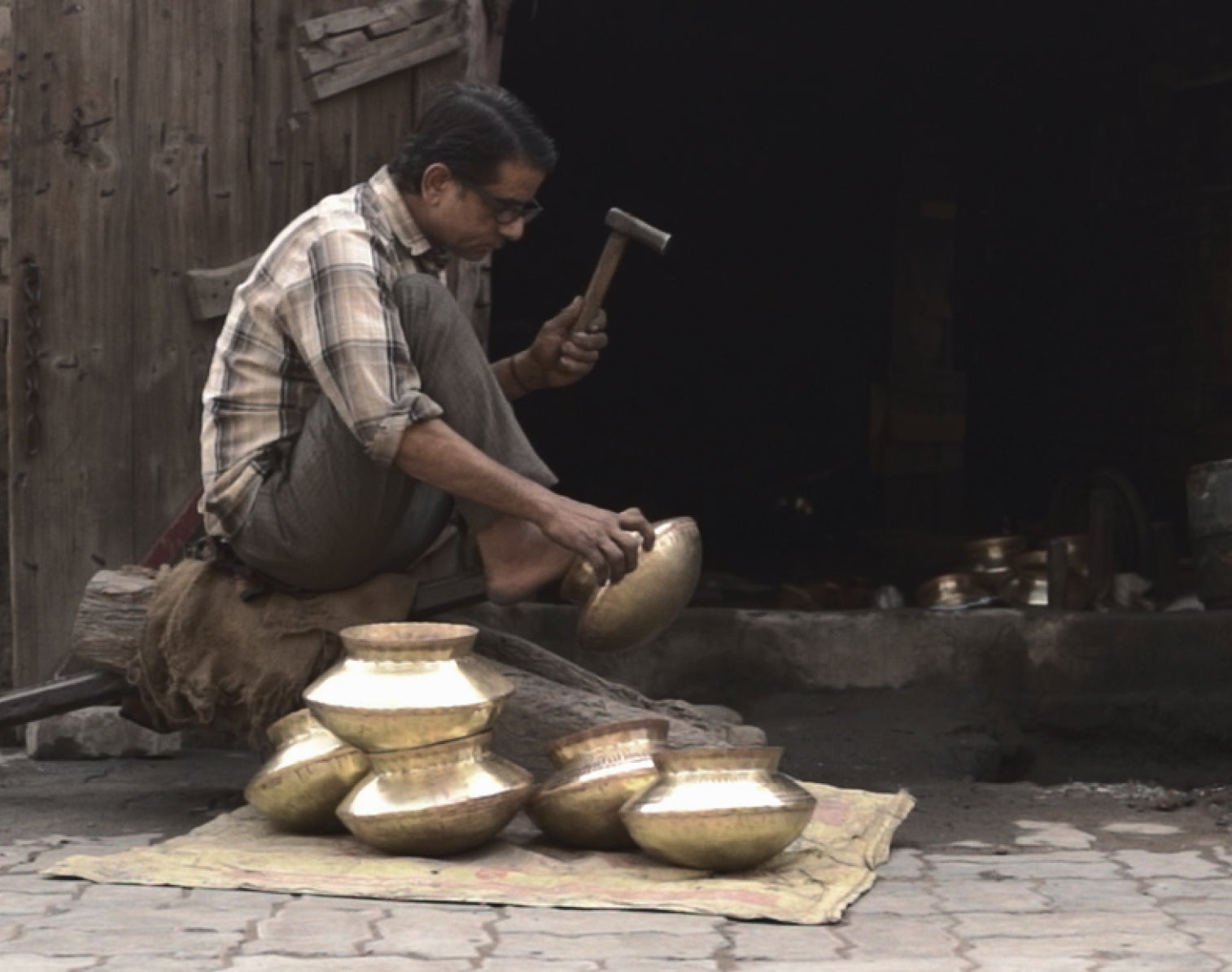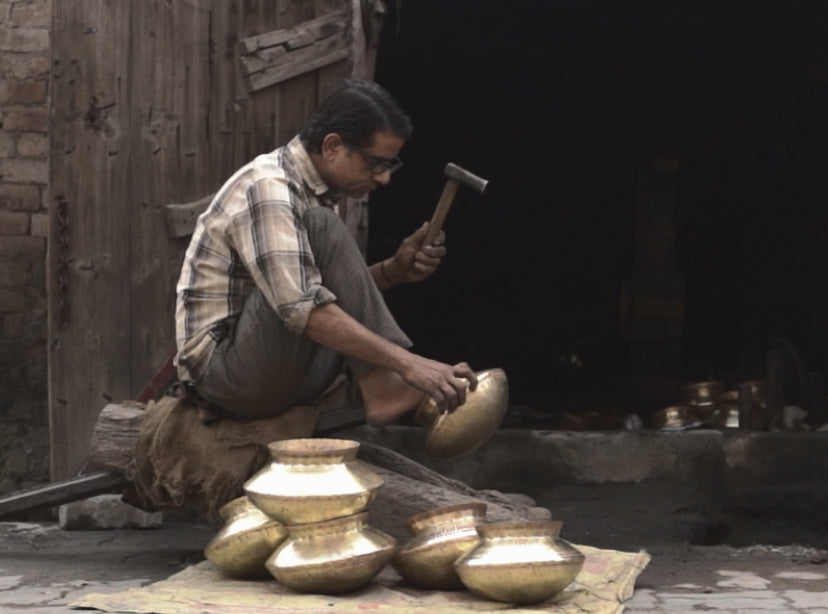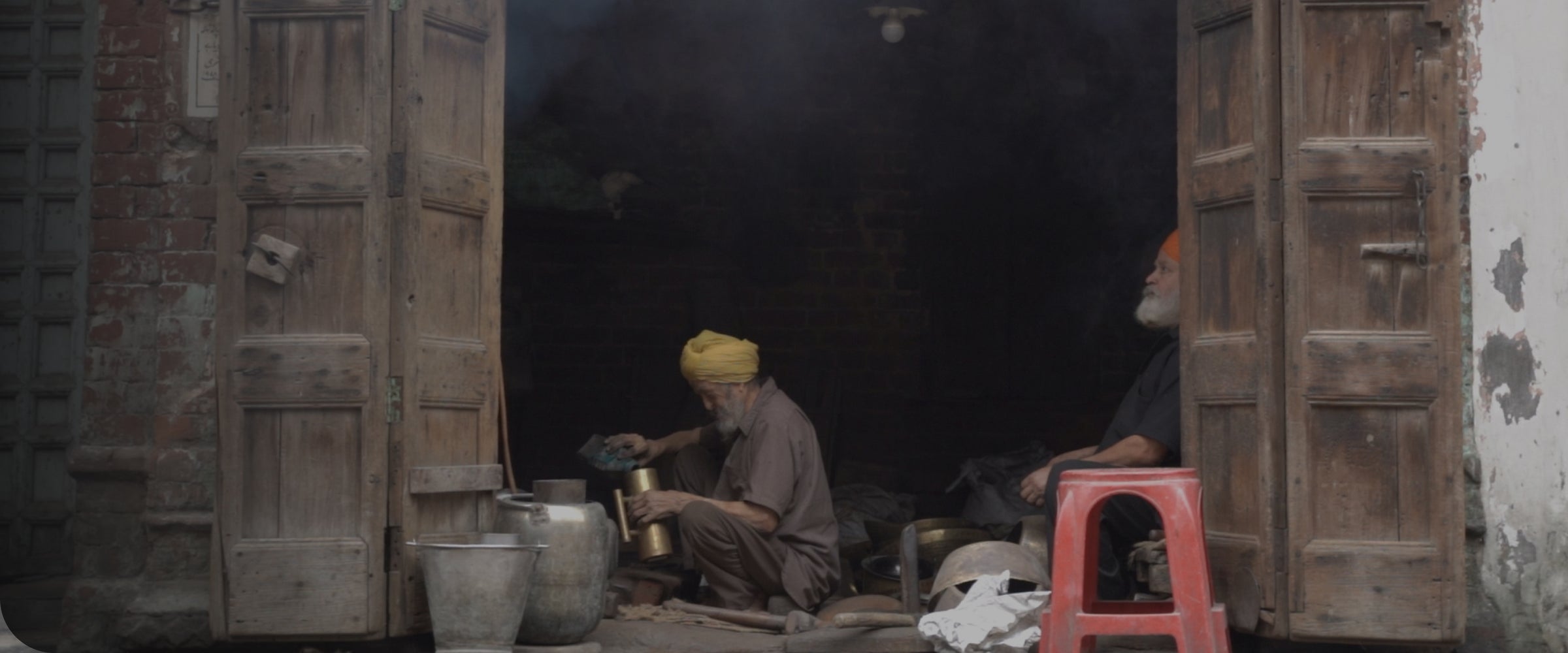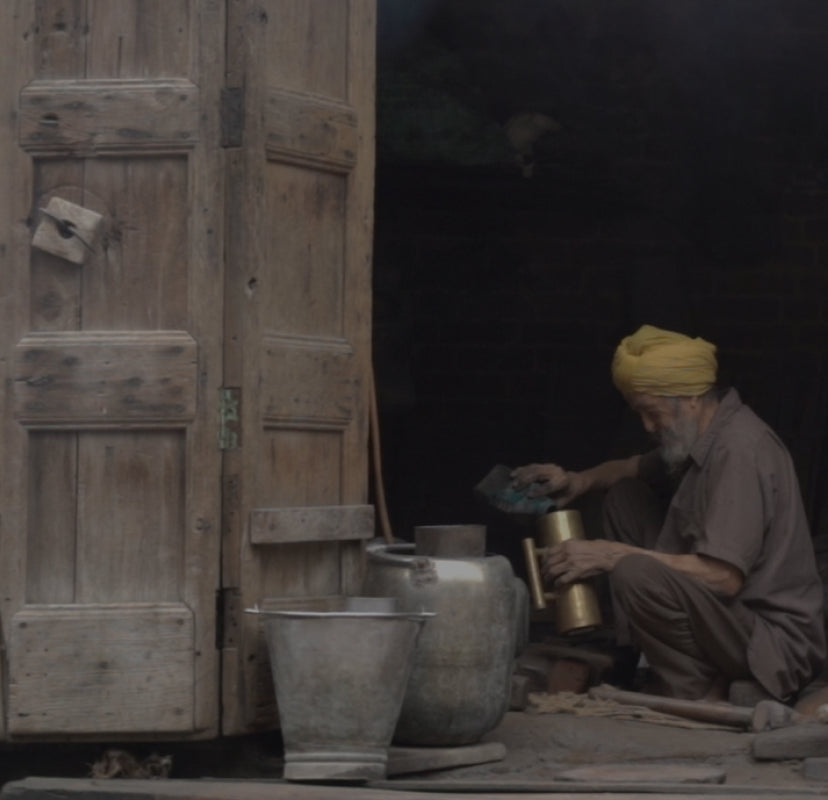 Tin Coating
Key to Kalai
Kalai is an age old technique of tin coating on utensils which ensures they are food safe and flavourful too!
Worried about fading of kalai (tin) on your utensils? We are here to help you!
book the kalai service
FEATURED Products
You may also like